The North Carolina Writers' Network plans to hold its 2023 Spring Conference, live and in person, on Saturday, April 22, at UNC Greensboro.

Kicked off with a keynote address by North Carolina Award for Literature winner Michael Parker, the 2023 Spring Conference will be a full day of classes, workshops, readings, and community.

The conference will take place in and around the MHRA Building and Curry Auditorium on Spring Garden Street. Registrants can choose from among five class offerings in both the morning and afternoon sessions, or apply for one of the three Master Classes that will take place over both sessions.

The conference will feature classes on craft led by poets and editors Jefferson Holdridge and Jacinta V. White; novelists Jacob Paul and Leslie Pietrzyk; M. Randal O'Wain, author of the memoir The Meander Belt, and Phoebe Zerwick, author of Beyond Innocence: The Life Sentence of Darryl Hunt; and screenwriters Dana Coen and Nathan Ross Freeman.

Abby Freeland, the senior acquisitions editor at the University Press of Kentucky, and author Zelda Lockhart will lead classes on the business side of writing.

Scholarship aid will be available to help deserving writers to attend the Spring Conference. In addition to general scholarships, More Seats Scholarships will be open for applications.

More Seats Scholarships seek to add "more seats" to the literary table by encouraging beginning writers from underserved communities, especially writers from rural counties, writers of color, and LGBTQ+ writers. Selection criteria will focus on commitment to writing, rather than degrees or publications.

Greensboro's own James Tate Hill, author of the acclaimed memoir Blind Man's Bluff and contributing editor at Literary Hub, will lead "Shaping Life Into Art," the Master Class in creative nonfiction.

Xhenet Aliu, whose novel Brass won the Townsend Prize and was a Barnes & Noble "Discover Great New Writers" selection, will lead the Fiction Master Class, "Radical Revision: Re-Seeing Your Story."

Poet Timothy O'Keefe, winner of the Juniper Prize and the FIELD Poetry Prize, will lead the Master Class in poetry, "Writing By Ear (Beyond Rhyme)."

Each Master Class is open only to 10 well-qualified applicants, who are admitted on a rolling basis. (That means the class may fill prior to the deadline, so don't wait until the last minute to apply.) Prior publication is not required, but applicants should be ready to handle the intensive instruction of the class.

The Network plans to offer popular Spring Conference features such as Lunch with an Author and Slush Pile Live!, while recognizing that circumstances might not allow them.

"We hope that this year, we will be able to gather fully," NCWN Executive Director Ed Southern said. "But we know that it's more important to gather safely, to whatever extent and in whatever form we can."

Registration and more details on the 2023 Spring Conference are available here at www.ncwriters.org.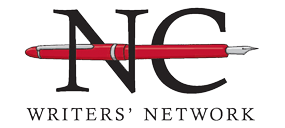 For more information:
Katherine O'Hara, M.F.A.
Communications Director
North Carolina Writers' Network
katherine@ncwriters.org